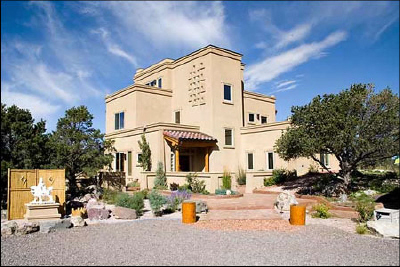 Autoclaved Aerated Concrete
This material has been extensively used in Europe for the past 75 years and has recently moved into America as a sustainable building material. It is lightweight, breatheable, fireproof, sculptable and is made of recycled mine tailings. AAC also lends itself well to creative architectural detailing. It is manufactured in small and large block and even panels for walls, floors and roofs.
Do an internet search on AAC and you will find a plethora of information.